The Trust's mission is to respond to the needs of the Maine communities it serves and is dedicated to funding five areas of interest:
Social Services, Arts and Culture, Medical, Educational and Environment.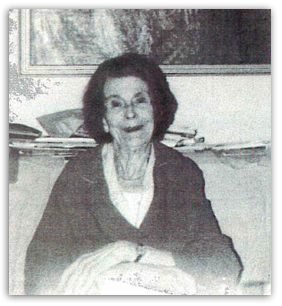 Margaret E. Burnham (1903-1994)
Falmouth, Maine
Margaret E. Burnham was a woman of understated character who lived a quiet, simple life and whose mannerisms were reminiscent of another era in time. Her father, George Burnham, was a well-known Portland architect and her uncles, founded the Burnham & Morrill Company. She, herself, was a polite, proper and intelligent woman with interests in history, proper English, poetry and politics. She served her community in a variety of ways, as an ambulance driver for the American Red Cross during World War II and through her charitable contributions which were made quietly and unpublicized. She was a generous person who saved to give away to others and not spend on herself. Her legacy and dedication to her community live on today through the Trust which was established at her death.